Macka's Sand and Soil
the sand resource of the future

The sand resource of the future is found right here at Macka's Sand and Soil.
From the vast tracts of dune sand to the carefully processed, screened, blended, tested and developed final product, Macka's Sand and Soil provides what you need.
Macka's Sand and Soil supplies to the construction, landscape, sport and recreation, glass and foundry and government sectors.
Located in Salt Ash north of Newcastle, the three Macka's Sand and Soil sites deliver on quality, on time and within budget.  Macka's Sand and Soil runs to extended opening times and is situated close to major roadways and 32km from seaports for ease of transport.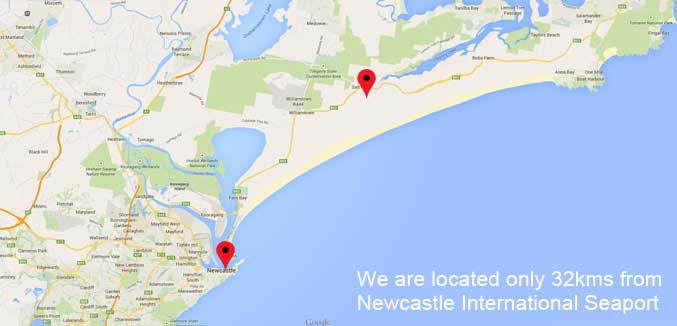 "We are committed to providing our customers with architecturally designed homes that feature the highest quality of materials and top level of craftsmanship throughout. We have partnered with Macka's Sand and Soil for the best part of 17 years ....."
– Bill McDonald